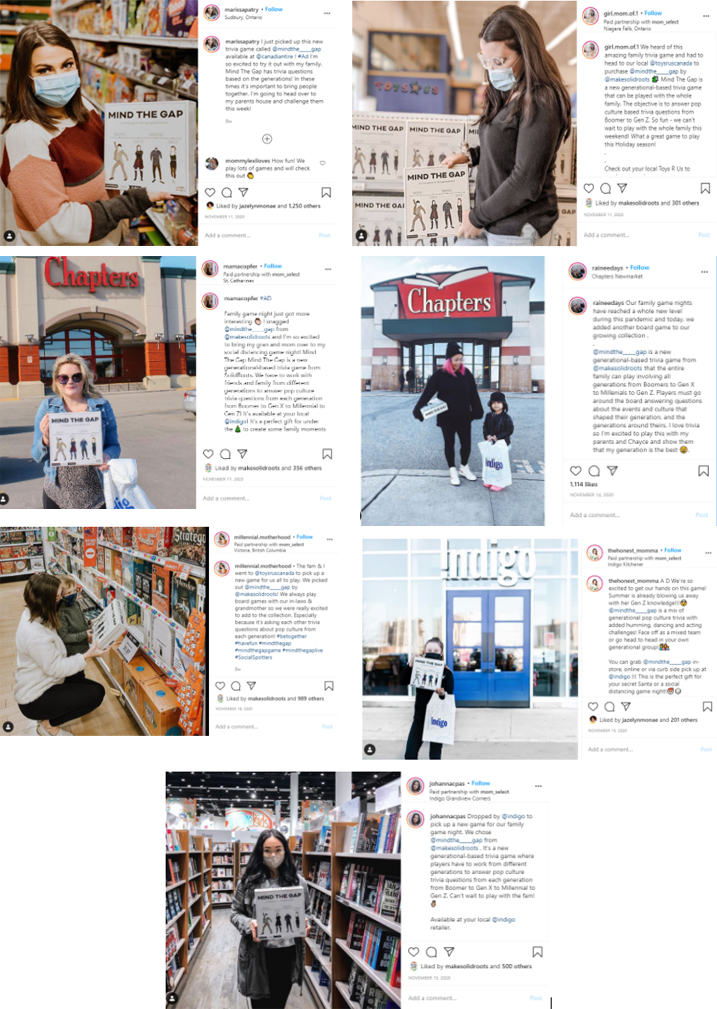 Project Description
BSM Media developed a strategic campaign to engage mom Social Spotters influencers in Canada to promote and build excitement around Mind the Gap's launch at Canadian retailers. BSM Media's strategy was to make it easy for consumers to find the game by highlighting social posts in the aisle of the store.  Highly screened and vetted Canadian influencers then promoted Mind the Gap to their followers in lifestyle posts on Instagram, Facebook, Twitter and Pinterest. 
Our client not only praised the social content BSM Media's influencers created but credited with driving sales. 
BSM Media's Social Spotters supported product launches at Canadian Tire, Chapters, Toys "R" Us and Indigo.

Increased online reviews by 200%. 

Social impressions exceeded both the KPI and industry average.

100% of Canada-based Social Spotter influencers said they were very likely to recommend Mind the Gap to friends and family.